Throughout this website you will be astonished by how diverse begonia can be. Whether it is by colors, shapes, and sizes or flowers, biotope and propagation methods.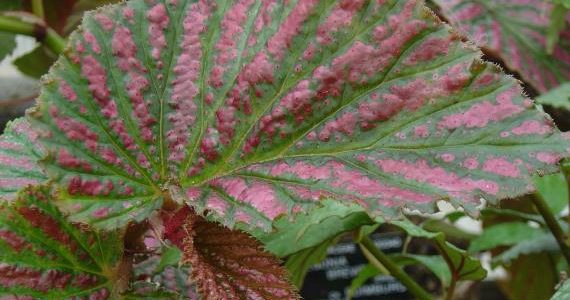 BEGONIA OF THE MONTH
Begonia brevirimosa
Ce bégonia de la section Petermannia a été découvert en 1907 par le botaniste allemand Friedrich Richard Rudolf Schlechter. Sa description a été faite à partir de ce spécimen ramené de Papouasie-Nouvelle-Guinée (altitude 200 m). Il a ensuite été trouvé sur les îles de Nouvelle-Bretagne et de Karkar appartenant au même pays.
Events
During the year, many events are offered by the association in order to share the passion for begonias and encourage meetings.
Horticultural events
Horticultural events
Greenhouse visits
Greenhouse visits
Member area
Here are the many advantages that the member can have in the association
Regional meetings
Members can organize regional meetups for begonia exchanges