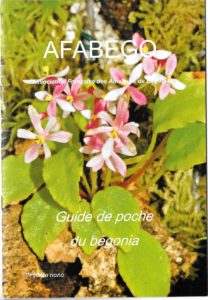 New "Begonia Pocket Guide" March 2021 edition.
Some modifications compared to the previous edition of December 2013 now out of print.
Addition of a paragraph on the origin of begonias, titles of the chapters and text more well-spaced, new photos…
And always the same price, 6 € !
It can be ordered from the president at the following address :
Afabego 17 rue du grand logis 17870 Breuil Magné.